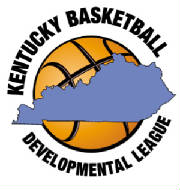 KBDL is a Kentucky based fundamental developmental basketball league.

We are a developmental minor league system built to develop and train young talent to continue their basketball playing career in the United States and for the International Professional Basketball Leagues. More than a thirty players from our league signed professional contracts with US and FIBA teams in the past two seasons.

The teams we are building have an interest in PLAYER DEVELOPMENT; Winning a KBDL title is great, but not the entire goal. If we end the season with an entirely different team than the one we started with because the players have moved up, then win or lose, we have done our job.

Our basketball teams are an active part of the communities and a good corporate citizen. Not just taking from a community, but giving back and becoming part of that community. Coaches, Athletes and management are chosen be from the local area as much as possible.

We recruit players that have talent and ability, train them and play them in a league DESIGNED to place players on the track for continuing their playing careers in domestic and in International Professional Basketball.